About our partner alliances
Under the program, these parties and their services are certified to offer the NYIIX service remotely. Our program provides easier access to NYIIX for new (remote) customers through our partners and increases the value of the exchange through increased peering. If you would like to become a partner, give us a call or email us.
View Members  |  View Statistics
CONTACT US

Atlantic Metro is a Managed Infrastructure as a Service Provider delivering innovative IT solutions to businesses nationwide. More than 350 customers including Fortune 500 enterprises, legal firms, retail, web start-ups, media and advertising agencies choose Atlantic Metro for the confidence that comes with customer-focused infrastructure solutions, support systems, and scalability. Atlantic Metro's visionary team strives to foster long-standing relationships and is dedicated to empowering the growth and success of its customers.

Data Network Solutions was founded in 1989 with an emphasis on identifying technologies to provide the appropriate solution that would enable our clients to better meet the demands of their day-to-day business. Data Network Solutions has evolved into the premier provider of Broadband Voice and Data Communications for businesses nationwide. Our expert staff provides your company with an analysis of your needs to provide the highest quality Voice and Data communications available at a competitive price. Because Data Network Solutions is truly a full-service provider, we can provide phone system hardware and high-quality voice and broadband internet service for your business. We deliver Metro Ethernet and T1′s circuits, IP PBX  phone systems, Internet and VoIP services everywhere.

InterCloud is an Operator Access to Cloud Specialist connectivity to Cloud Computing platforms SaaS such as Salesforce ™, PaaS, such as Microsoft Azure ™, or IaaS, such as Amazon Web Services ™.

Founded in 2004 and with a heritage serving the world's largest financial institutions, BSO is a global pioneering infrastructure and connectivity provider, serving more than 400 data-intensive businesses across diverse markets such as financial services, technology, energy, ecommerce, media and more. The company owns and provides mission-critical infrastructure, including network connectivity, cloud solutions, managed services and hosting, that are specific and dedicated to each customer served.
BSO's network comprises 240+ PoPs across 33 markets, 40+ cloud on-ramps, is integrated with all major public cloud providers and connects to 75+ on-net internet exchanges and 30+ stock exchanges. Its team of experts work closely with customers to create solutions that meet the detailed and specific needs of their business, providing the latency, resilience and security they need regardless of location.
BSO is headquartered in Ireland but has 11 offices around the world including: London, New York, Paris, Dubai, Hong Kong and Singapore.
Find out more: www.bso.co

NYI is a pioneer of infrastructure services for the New York Metro area. We specialize in customized solutions for RollingStone.com, USMagazine, Meetup.com, Asia Society, Opera Software, and countless other leading companies in financial services, technology, healthcare, media, pharmaceuticals and law. We listen and design proven solutions tailored just for you. NYI offers the technical capabilities of a global firm, with an emphasis on responsiveness and individual attention.

For more than 20 years, BICS is a leading global carrier, we offer Global Mobile Connectivity and Interoperability Services. Our carrier-grade infrastructure covers 178 countries, and it is comprised of fiber & sea cables, satellite link and connections to the world's major internet exchanges. We have a portfolio of more than 700 direct connections to mobile and fixed network operators, and reach more than 1000+ mobile destinations in the world. Our platforms and solutions span over the different technologies (SS7, GRX, IPX, Cloud) and enable the seamless interoperability of traditional and cloud communications.

NetActuate is a client-focused provider of colocation, cloud, IaaS, connectivity, and managed services. Over 2,100 clients trust NetActuate to ensure their critical applications are available, high-performing, and secure 24/7. NetActuate maximizes their clients' IT investment by providing flexible, reliable solutions that balance cost, scalability and security. Founded and led by engineers, we constantly innovate on behalf of our clients to make sure they deliver in tomorrow's marketplace today. Learn more today at 1-877-467-COLO or at netactuate.com

Epsilon is a global Cloud-centric Network Service Provider, extending carrier-grade connectivity services to the world's communications and cloud ecosystems. The company offers smart networking capabilities through its simple and powerful SDN platform, Infiny, that combines on-demand infrastructure, automation, web-based portals and APIs to give partners friction-free access to global connectivity.
All Epsilon services are powered by a next-generation hyper-scalable global backbone which connects all the leading telecoms hubs globally. Across this fabric encompasses a dense ecosystem of carriers, service operators and Cloud providers offering the leading interconnect point for a diverse set of network and connectivity requirements.
Epsilon is headquartered in Singapore with offices in London, New York and Dubai.
For more information, visit www.epsilontel.com.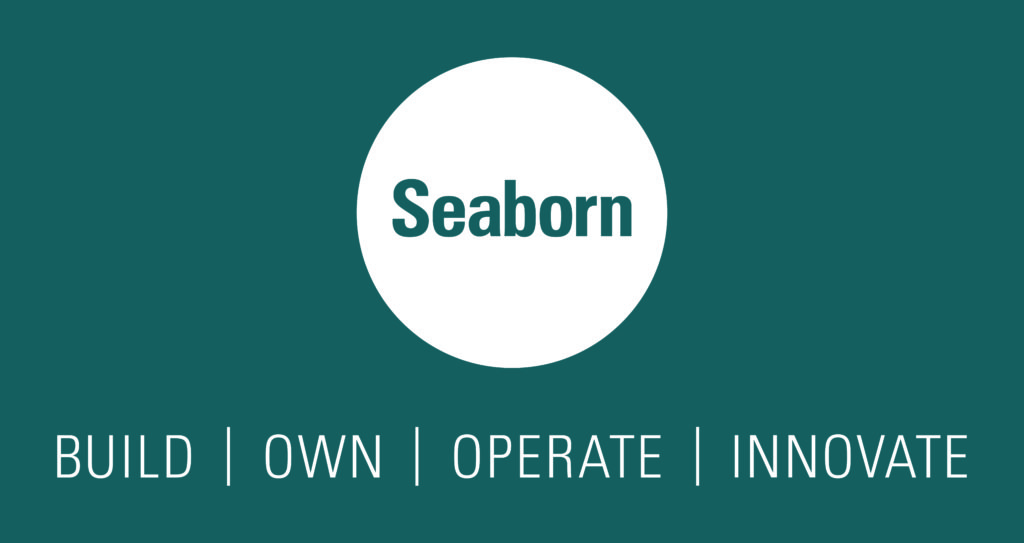 Seaborn Networks is a leading developer-owner-operator of submarine fiber optic cable systems, including Seabras-1 between São Paulo – New York, ARBR between São Paulo – Buenos Aires, and SABR between Brazil – Cape Town, South Africa. Seabras-1 is the only direct POP to POP system between Brazil and the US, offering the lowest latency route between the Brazilian Stock Exchange [B3] and the trading exchanges of New Jersey. For more information please visit www.seabornnetworks.com.

The London Internet Exchange launched LINX NoVA  in Ashburn, VA back in 2014 based on the demand from the peering community as well as it being an ideal location for one of the largest peering points in North America. LINX NoVA now has direct connections available to each NYIIX NY PoP.
Click here to connect with a peering specialist today to learn more.
Reasons to peer:
Ashburn is a communications gateway to Europe
70% of the World's Internet traffic passes through
The new BRUSA subsea cable terminates in the U.S. directly into the new Virginia Beach Landing Station, offering one of the lowest latency communication links between the US and Brazil.
9 out of 10 of the top global content networks located in the region
For more information, please visit: linx.net

NetIX's next-generation network accelerates the Internet connecting content creators with users faster, cheaper, and more directly than ever.
Their global network reaches 150+ data centers in 65 cities from 35 countries, and connects 180+ members to content from 8,000+ visible networks and 30+ Internet Exchanges, reaching daily peaks of more than 1Tb of traffic.
NetIX offers the best possible Internet connectivity: our members can directly exchange traffic with peers, giving their end-users faster page-load times on 90% of the most popular sites.
Members include ISPs, content delivery networks, broadcasters, and telecom operators. Email the team directly at contact@netix.net

Console Connect is a platform for the Software Defined Interconnection® of applications and infrastructures. It allows users to self-provision private, high-performance connections among a global ecosystem of enterprises, networks, clouds, SaaS providers, IoT providers and applications providers.
Console Connect is the only digital platform that is underpinned by one of the world's largest private networks and a Tier 1 global IP network that is ranked in the top 10 for IPv4 and IPv6 peering, delivering higher levels of network performance, speed, and security to meet the digital needs of today's interconnected users and communities.
Accessible from 900+ data centers in 50+ countries worldwide, the platform is integrated with all major hyperscale cloud providers, including AWS, Google Cloud, IBM Cloud, Microsoft Azure, Alibaba Cloud and more. Through the Console Connect portal or via its API, users can access a broad range of native and third party solutions.
To learn more about Console Connect, please visit www.consoleconnect.com.
Learn More About NYIIX NY Partners or Become One.
Enter your email to get in touch or find out more.